Saturday 12 August 10.30am-4pm
A different vibe with this unique experience - make a difference planting a tree in a revegetation zone in Russell Family Park:
between artist changeovers, groups of 30 festival goers will have a 15 minute window to plant for the planet;
register at the event for planting times between performances at 11am, 12.15pm, 1.30pm, and 2.45pm;
plants and gloves will be provided by Barung Landcare with easy clean-up and back to the party.
Just a few steps between the planting zone in the park and the party zone in The Grand Marquee to experience an awesome line-up of Shanleigh Rose, Band of Frequencies, Andy V, Rosa Mack and THUMP:
Shanleigh Rose (10.30am-11am)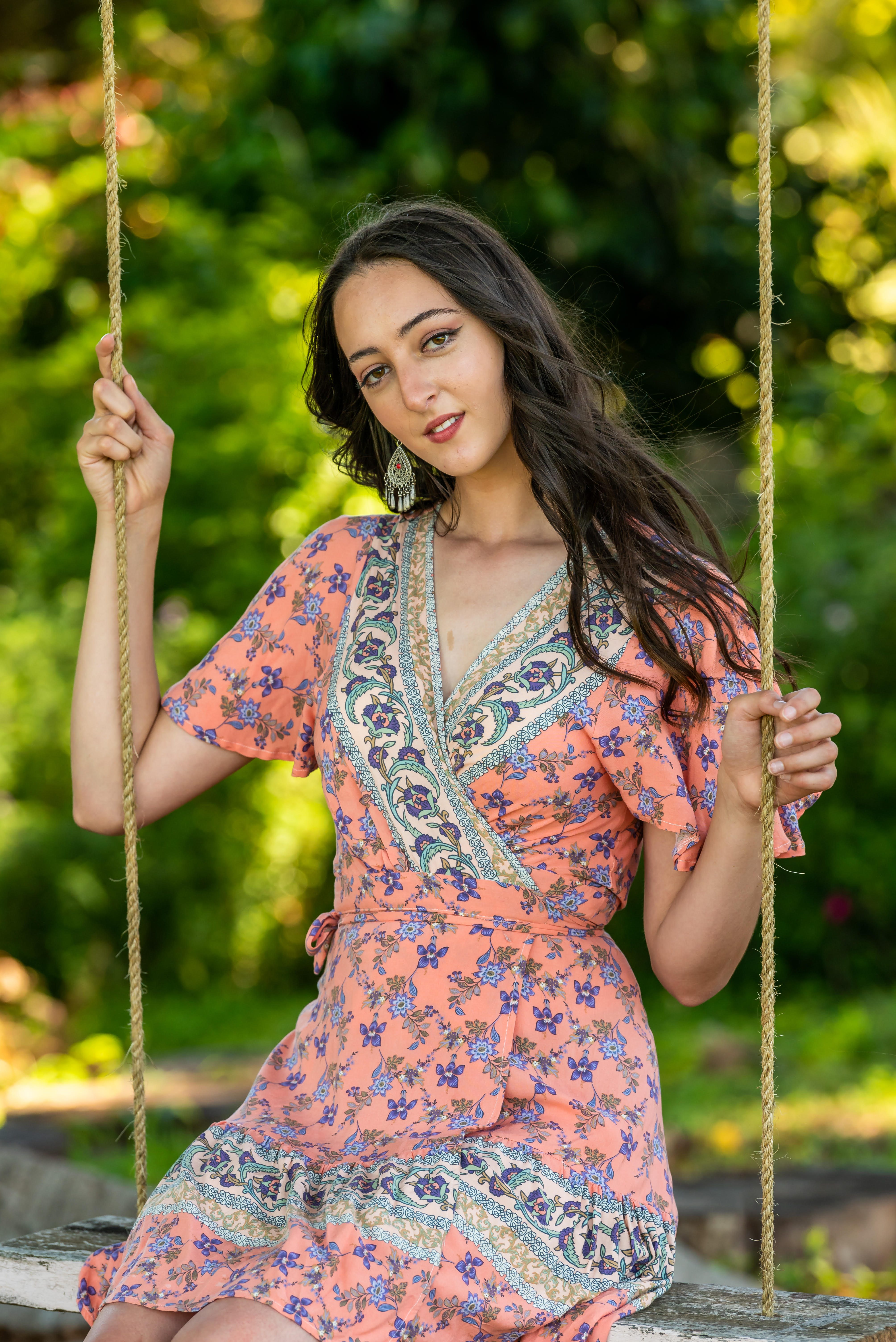 Shanleigh Rose, a talented artist, possesses a unique blend of lyrical prowess and vocal range that allows her to deliver emotionally impactful music in a captivating manner. Her songs, drawing from both her personal experiences and universal themes, are simultaneously intimate, exceptional, and memorable. With a skill beyond her years, she effortlessly weaves together melodies and metaphors, effortlessly creating complex harmonies that make her performances both lively and crisp. Her extensive range and lyrical depth enable her to captivate audiences with both heartfelt ballads and upbeat anthems.
Shanleigh Rose's music is an authentic reflection of her soul and draws inspiration from the works of renowned artists such as Taylor Swift, Fanny Lumsden, Luke O'Shea, Olivia Rodrigo, and Missy Higgins. Her contemporary fusion of alternative country and folk genres creates a vibrant tapestry of sound that is both pleasing to the ear and hard not to love.
She has released three independent singles, her latest being "Boy Next Door" which has been receiving airplay on radio stations not only in Australia, but also in America, UK, Ireland, New Zealand and more.
The rest of the year see's Shanleigh graduating grade 12 as well as attending the Country Music Association of Australia's (CMAA) Junior Academy. She is also in the prosses of recording more of her original songs.
Band of Frequencies (11.15am-12.15pm)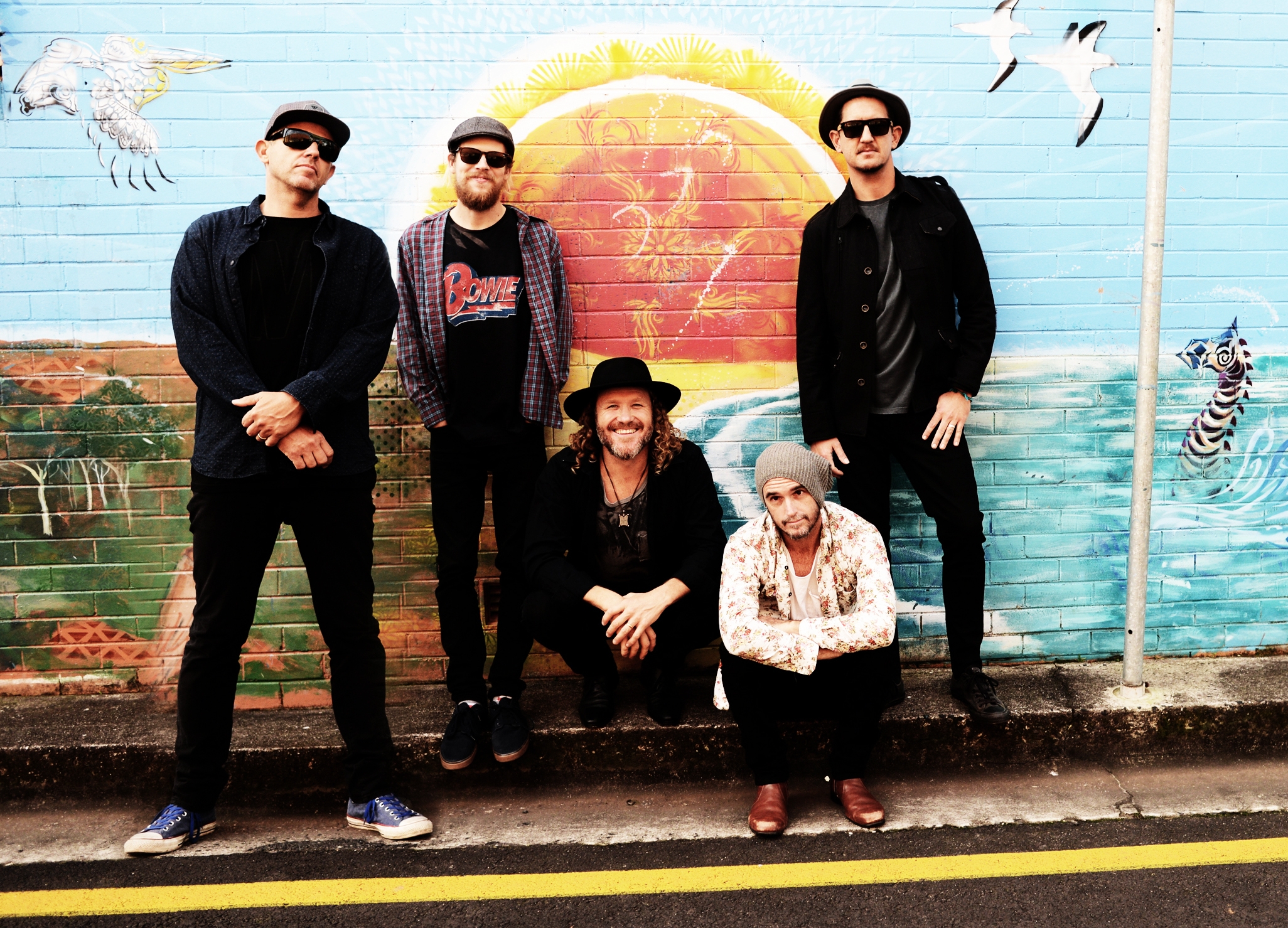 'Sending out sound waves in arcing lines to peel along the shorelines of your mind.'
One of Australia's premier coastal roots bands, the award-winning 'Band of Frequencies' genre-bending signature sound comes from years of live experimentation. Since 2005 they have been constantly throwing their influences into the creative fires to see what melts, what explodes and what merges. In the process, they have forged a bond of elements that highlights the band's chemistry, represents their Sunshine Coast roots and has led to invitations to play at a diverse array of festivals both at home and abroad. Band of Frequencies. Sunray. Official film clip
Facebook:-https://www.facebook.com/bandoffrequencies

Instagram:-https://www.instagram.com/bandoffrequencies
Andy V (12.30pm-1.30pm)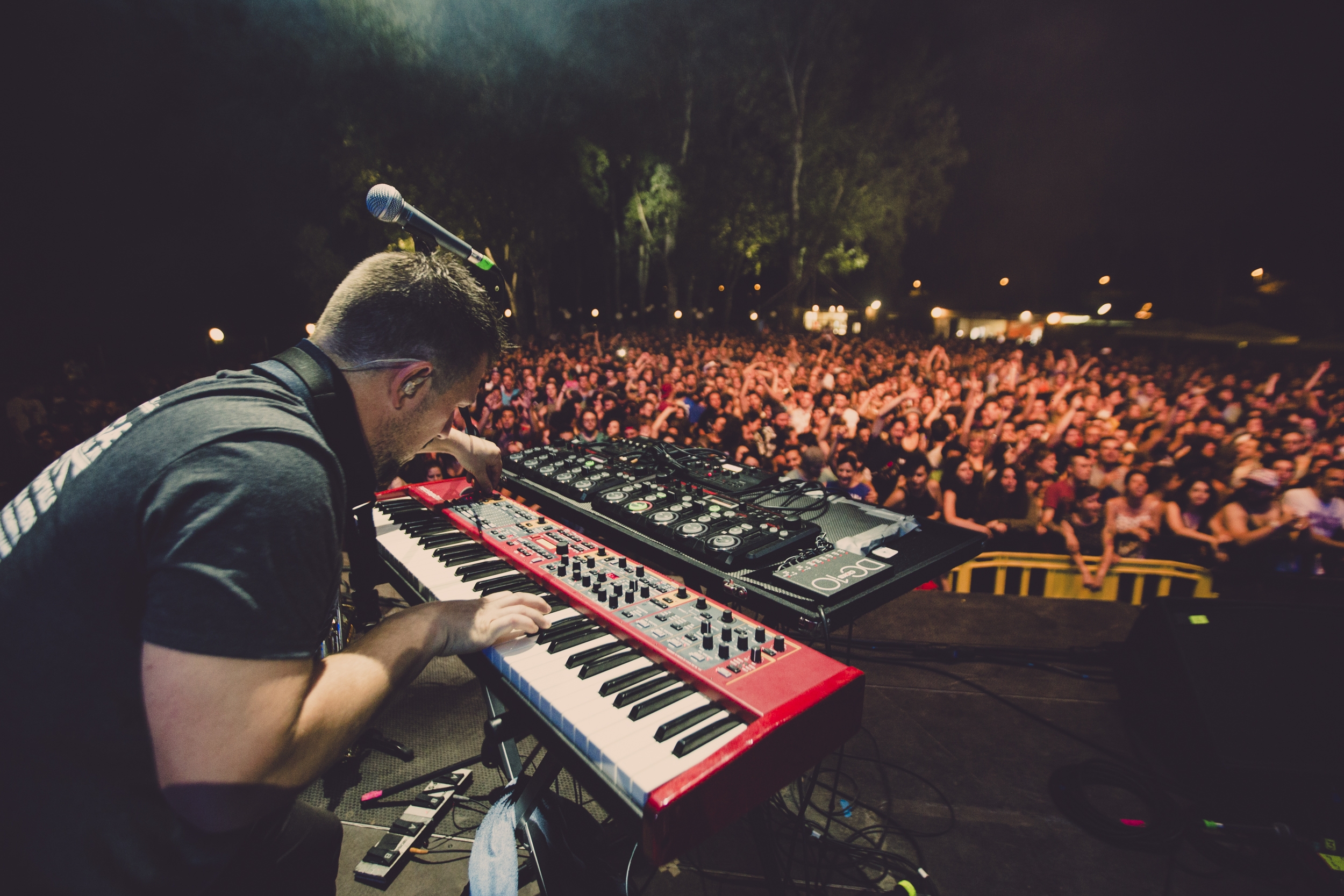 Andy V is a live looping multi-instrumentalist that performs across various U.K bass driven

music styles, mainly including Dub/Reggae, Latin and Drum and Bass. With his saxophone,
keyboards and signature loop stations, Andy brings a highly dynamic 'one man band' show full
of live looped energy and imagination.
Highly influenced from acts such as Fat Freddy's Drop, The Cat Empire, Dub Fx, The Black Seeds,
Gentleman's Dub Club as well as DJ/Producers such as Shy Fx, Benny Page, Ed Solo and Deekline,
Andy's live show takes his audiences on a truly memorable listening experience driven by his
passion to perform and connect with like minded people.
Andy's introduction into the international music scene begin in 2014 when he joined bass music
and beat box legend Dub Fx on several world tours as his keys/sax player and live looper.
Since then Andy has been based in the U.K and has shaped a unique sound and live show of
his own. He's supported fellow Aussie artists The Cat Empire and nearby neighbours The Black
Seeds as well as performed with The Funk Hunters and Opiou.
Since Andy's return to Australia in early 2021, he's hit the ground running performing at festivals
including Island Vibe, Earth Frequency, Elements and Zenfest.
Rosa Mack (1.45pm-2.45pm)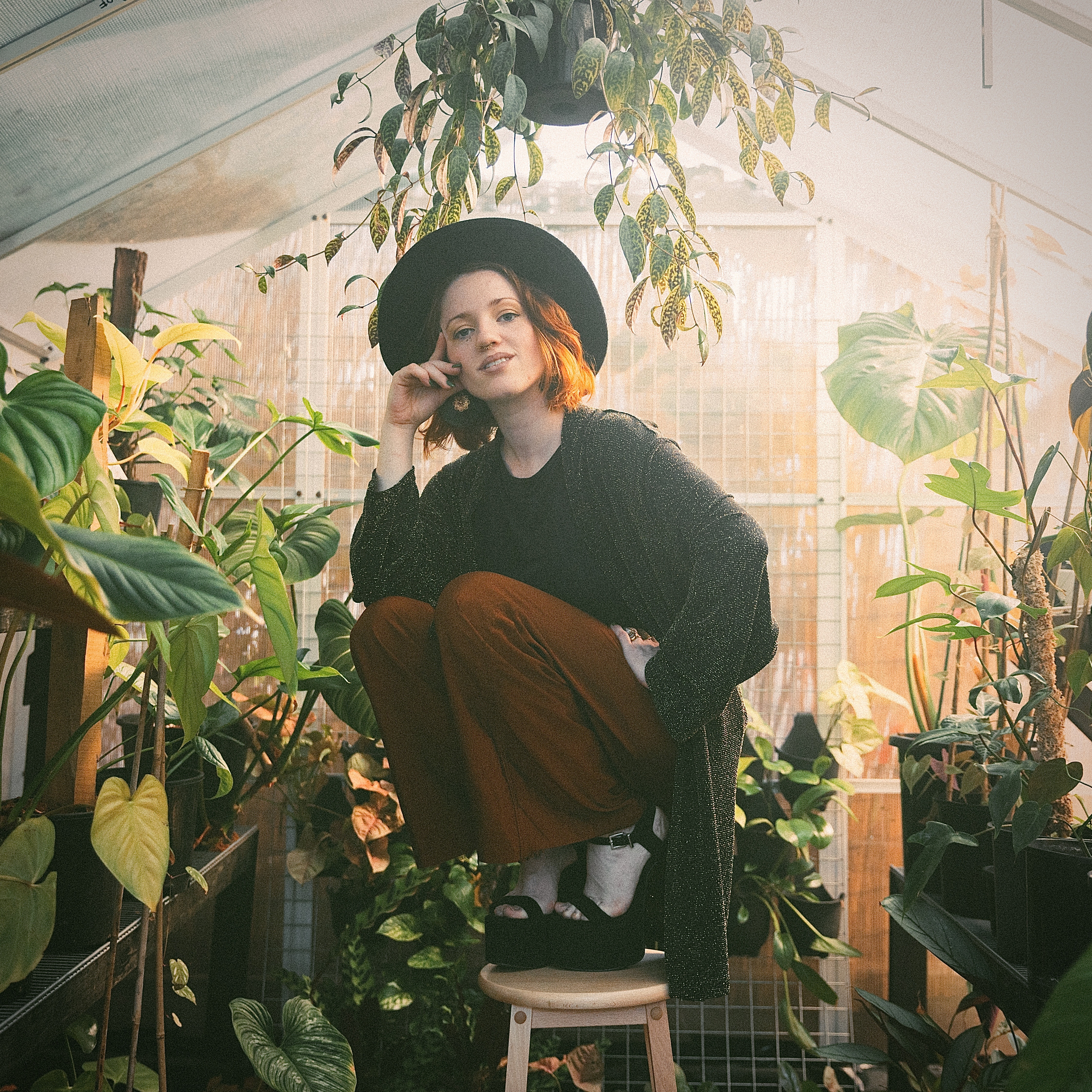 Rosa Mack delivers a powerhouse performance backed by her seven piece band of Brisbane talents. Melting soulful tones of the 60's and 70's era, their bedrock of blues, rock and soul is underpinned by the influence of Amy Winehouse, Brittany Howard, Nai Palm and Nina Simone. Blinding audiences with roaring presence and vulnerability, Rosa Mack embellishes the neo-soul genre with soaring vocals, old school funk flavour and confident style. Rosa Mack - Do You Love Me (Live at So Soap Studio)
Facebook:-https://www.facebook.com/rosamackband/
Instagram:-https://www.instagram.com/rosa___mack/
THUMP (3pm-4pm)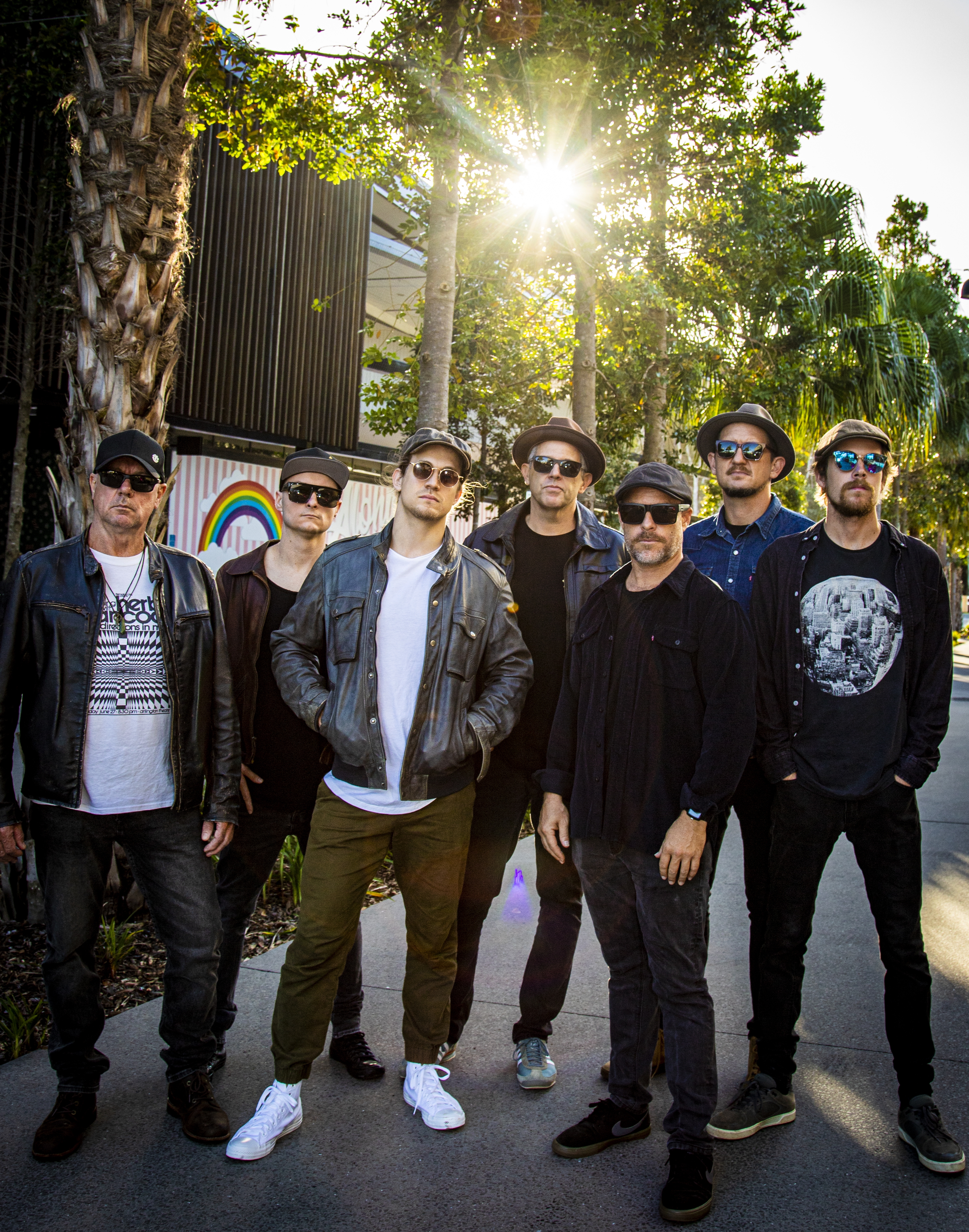 T H U M P are a vintage classic yet modern influenced funk band featuring some of the finest groove musicians in Australia. An energetic band playing feel good, happy music! Inspiring the people of the world to let loose & get under a groove. An all star cast of musicians who also perform with artists like The John Butler Trio, Jimmy Barnes, Afro Dizzi Act, Band of Frequencies, Dave Orr Band, Jaguar Jonze, The Whitlams, Resin Dogs + many more..
Facebook:-https://www.facebook.com/thumpfunk
Instagram:-https://www.instagram.com/thump_funk/

Purchase drinks at the venue

Terms and Conditions: Alcohol sales and consumption are restricted to the venue for ticket holders 18 years and over.

Tickets