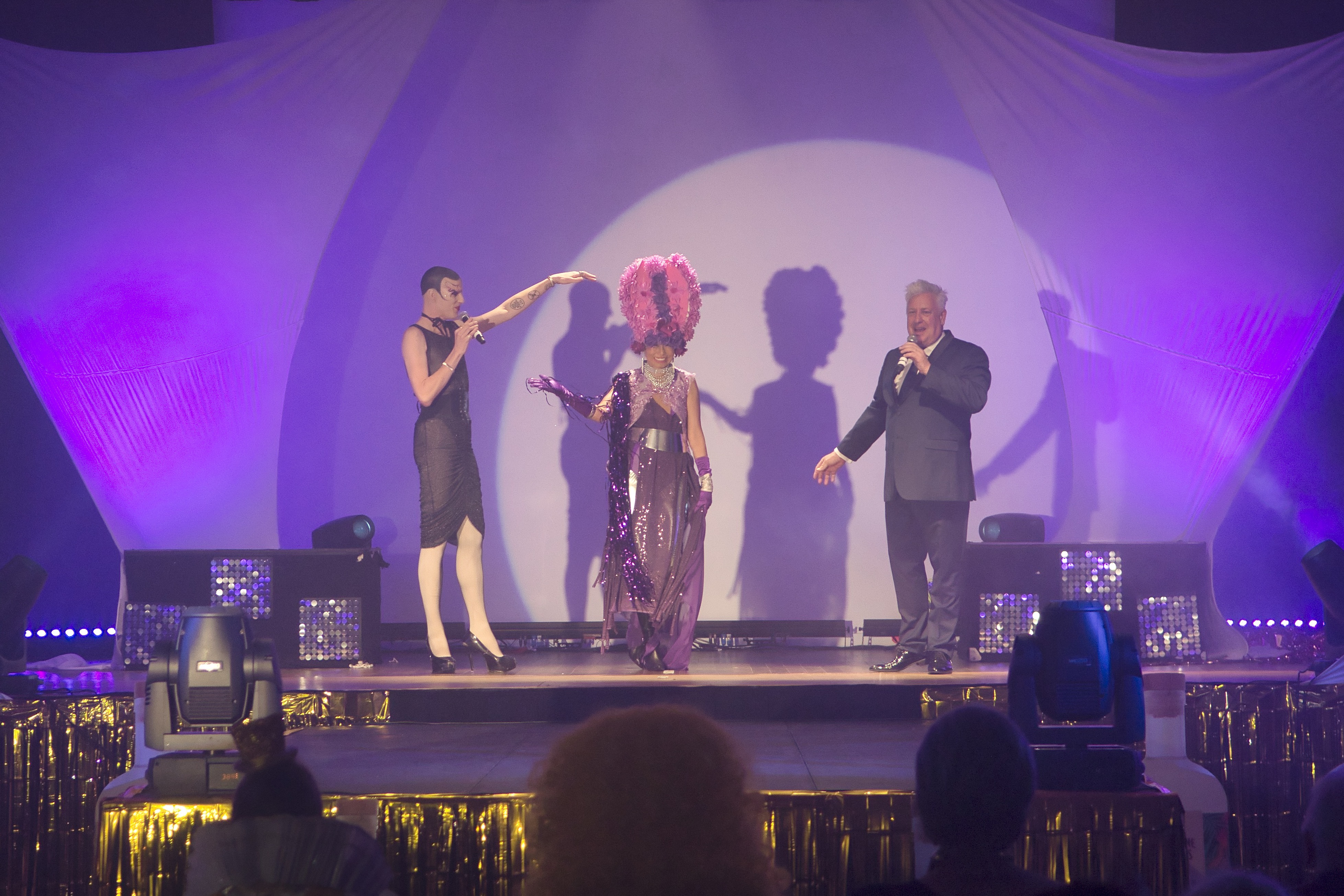 Saturday 12 August 2pm-12am
Ashley Swift, one of Australia's leading drag performance artists and producers, and his team, will work with aspiring stars to create a drag persona, costume, make-up and performance for their Drag Run-a-way Pageant debut.

Limited places. Pre-workshop preparation kit of music and schedule will be provided ahead of the workshops. Bring your own heels, or flats – everything else provided!

As performance art, drag challenges stereotypical gender roles and social mores and offers individuals personal empowerment and a voice for socio-political commentary and satire.
For audiences, drag can be entertaining, offensive, exhilarating and challenging, often in the
one performance.
The festival drag workshop culminates in a performance to enable the 30 participants to experience
the entirety of the art of drag performance from conception to public release.
The drag pageant provides a platform for an animated public dialogue immersing the community in glamour, wit, satire and surprise. Ashley Swift and his team will mentor and coach the workshop participants to:
-understand and embrace the concept of drag performance;
-create a unique drag name and persona that resonates with the individual's experiences, values and beliefs;
-envision, design and create an individualised costume using upcycled fabric, costumes,
wigs and accessories with a hot-glue gun, stitching and taping;
-understand drag make-up techniques to complement the persona and costume;
-choose and style a wig;
-walk, strut or sashay in heels or other footwear;
-create and perform a routine that suits the individual's skills, talents and confidence level
- the performance will be an opportunity for the individual to enjoy their moment on stage and revel in the delight of their friends and family in the audience.
Attendance at the workshop is required to participate as a pageant contestant, with Saturday afternoon rehearsal at the Maleny venue.
Key dates & times:

Workshop - Tuesday 8 & Thursday 10 August
Pageant rehearsal - Saturday 12 August, 2.00 pm – 5.00pm for 6.00pm showtime
Limited workshop places for pageant aspirants who need to bring their own heels or flats – everything else provided!

Terms and Condition:

Parental guidance recommended for under 16s.
*Compulsory workshop attendance for aspiring drag pageant performers.
Alcohol sales and consumption restricted to the venue for ticket holders 18 years and over.

Tickets